Mentally, we're all a little f#cked up.
Some of us more than others. Some of us the same as others.  Sometimes we suffer in silence. Sometimes we fight our battles under well-lit microscopes. We may be different, but we're never alone. So let's stop pretending our daily norm isn't normal and start normalizing the ways we feel. Loudly! Through fashion, design, jokes, advice, public displays of expression and anything else we feel like. You feel us?
Feeling better doesn't have to be exclusive to the couch of a counselor or a therapy app (no hate, but those aren't cheap). So join us in freeing therapy from the exclusive confines of the stuffy few. Let's wear our hearts and minds on our sleeves, chests, backs, heads and the occasional sticker to spread some therapeutic vibes in the dopest, comfiest and most cathartic ways we know how. And while our stuff might cost a little, the feelings they awaken in you and others are 100% free. That's FreeTherapy.
Developed in cahoots with The Mental Health Association. Proceeds from every sale go to support their efforts. The hope is that FreeTherapy can foot the bill for free therapy.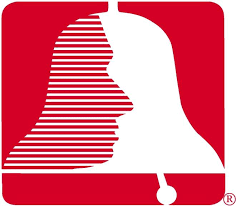 The Mental Health Association
We envision a society that embraces mental and emotional well-being by valuing human dignity, racial equity and economic justice for all.